Artists, Bands and Entertainers
A | B | C | D | E | F | G | H | I | J | K | L | M | N | O | P | Q | R | S | T | U | V | W | X | Y | Z
Ben has played in hundreds of working bands across North America ranging from the corporate and wedding realm to big name tribute acts, theater pits, gin soaked ballrooms, packed stadiums, and chicken wing joints. His degree in Music Performance and Composition has trained him to seamlessly switch between jazz, rock, country, pop, classical and more, allowing him work as a busy and sought after freelance musician for the past two decades.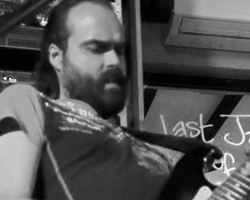 Bil Krauss
Bil Krauss has been a performing entertainer in venues ranging from the rough and tumble streets of Canada and Europe to the class and prestige of North America's finest resorts for the last 25 years, playing full-time professionally for the last 22. A musician and solo-guitarist at heart, he is an entertainer's entertainer, with a quick-wit and playful style, backed up by superior musicianship and an enormous repertoire.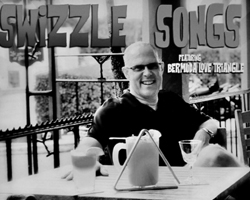 A singer who never learned how to play an instrument, Charlie Doyle figured that karaoke hosting was the perfect compromise as an entertainer. His sets are defined by humour and high energy, and he takes pride in being mildly crazy. You can catch him several nights per week at various venues across the island.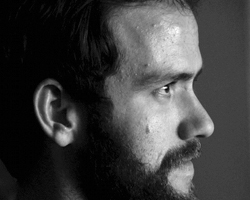 Chris Finsness
Finny (Chris Finsness) is a Bermudian singer-songwriter/recording artist.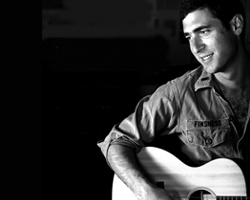 Top 40's, Jazz, Hip Hop, 90's, Acoustic, Neo-Soul, Dancehall, Afro Beat, Reggae, Soca, Pop, G-Funk, Rock & everything in-between.
FACEBOOK | SOUNDCLOUD | YOUTUBE
DJ Felix
Felix Tod is a Dj / producer/composer based in Bermuda. Felix is part of The Big Chill. Felix's composer work with David Ayers includes music for BBC series like ' Bruce Parry's The Tribe', 'Last Chance To See with Steven Fry', and 'Amazon' (Bafta Best Doc.2009) amongst others.
WEBSITE | SOUNDCLOUD | MIXCLOUD | YOUTUBE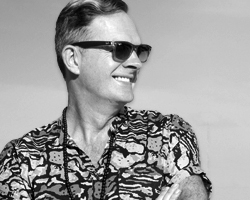 DJ Keem
DJ/Producer/Musician & On-air DJ @VIBE103
WEBSITE | SOUNDCLOUD | MIXCLOUD | TWITTER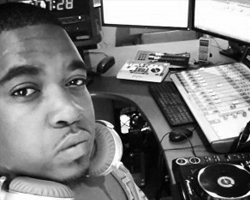 DJ Korie
Korie Minors also known as "Ko" or "Deejay Ko". Bermudian born and globally raised has been around music his entire life. His knowledge of sounds from being able to connect with multiple different cultures has been an incredible tool as he expresses this through his style of djing and composition of musical sets. You will hear influences of Latin, Afro, Classical, Hip Hop, House, and a Caribbean flair to his music.
DJ POW
Coming soon!
WEBSITE | SOUNDCLOUD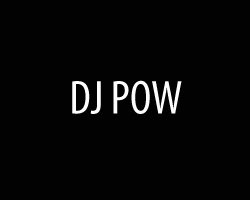 DJ Travis Bone
Coming soon!
WEBSITE | SOUNDCLOUD
Excluzive performs a variety of tunes from The oldie Goldie's to current tunes. You will find them at the jasmine Lounge at the Fairmont Southampton on Thursday & Fridays.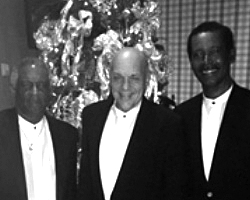 A simple case of Man+Guitar+Beard=Entertainment! Every week, Gary turns the famous Hog Penny Pub into Bermuda's liveliest and most intimate Music Room. With an open stage and popular songs, everyone who walks through the door can't help but #JoinTheChoir... there's no tracks, no DJ, just #RealLiveMusic!
Gombeys
A tradition that began when black slaves were first brought from Africa and the Caribbean, "Gombey" is derived from an African word meaning rhythm. They were originally intended to perform only on Boxing Day (December 26) and New Year's Day – the two days of the year when slaves were given a rest from their labors. Today, Gombey dance on Boxing Day, New Year's Day, as well as other important events such as football matches, at festivals, parades and holidays, at hotels or guest houses and most importantly Good Friday and Harbour Nights (a weekly market held on Wednesday's during the months of April – September).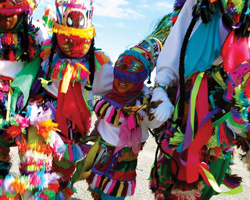 Do not be fooled by his quiet and unassuming personality, Kaos in the deejay booth has been described as being a real life Jekyll & Hyde, coming to life when placed in front of a party going crowd.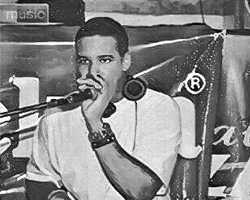 Kennel Boys featuring Aimee
The Kennel Boys are an upbeat party band that will get you on the dance floor and keep you there with nonstop music to please people of all ages and musical tastes. Fronted by a young, energetic female vocalist, Aimee Bento, the band performs a mix of current hits and classic songs that will put the fun back into your party.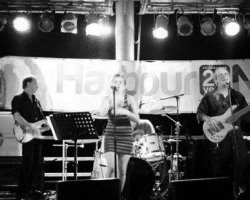 Mike Bishop Quiz Nights began 12 years ago at the famed Swizzle Inn, Bermuda. This unique quiz night features topics that cover a variety of subjects, entertains between rounds with great music and is popular with all ages.
Mike Hind
Funny, irreverent and spontaneous, Bermudian ukulele artist Mike Hind, also known by his stage moniker, Uncle Elvis, performs weekly throughout the summer all over the island, in particular The Dock at Waterlot Inn, entertaining crowds with an eclectic range of songs from classic romance tunes to the catchiest pop numbers. He's been known to burst into song at a moment's notice… sometimes in the middle of another song.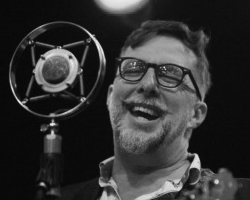 Milk N' Money
Milk n' Money: Bermudian Band featuring 2 DJ's: Felix Tod and Korie Minors. Playing House music in all it's forms..
FACEBOOK | INSTAGRAM | SOUNDCLOUD | MIXCLOUD | YOUTUBE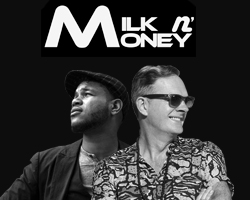 Pancho plays for weddings, events, bars and hotels.
CONTACT:
441-799-6914
steel_pancho@yahoo.com
YOUTUBE
Randy Lambert and Tempo play a large selection of songs and styles from the Spanish flamenco, Reggae,Traditional Calypso, POP, R&B, Rock, Soca and more.
REWIND - music from the 60's 70's 80's 90's 2000's Rock, Pop, Soul, Reggae Vocals, Piano, Acoustic & Electric Guitar and Ukulele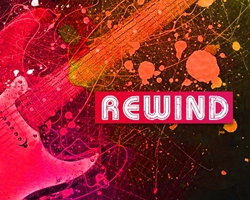 Robert L. Symons
Robert has been in the entertainment industry for over 40 years covering a wide variety of engagements that include hotels, resorts, cruise ships, festivals, the Bermuda international airport, luxury motor yachts, banks, reinsurance companies, international businesses, corporate events, Bermuda tourism and private receptions. He is the cruise ship port guest entertainer in Bermuda partnering with several cruise lines to provide on board steel pan entertainment. His unique brand of steel pan entertainment creates a relaxing ambience and sets the tone to complement any occasion!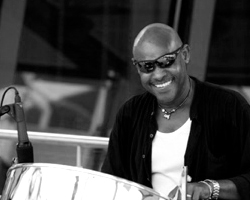 Spence is a Bermudian singer/songwriter/producer who has written and produced over 30 songs, some of which have played on the BBC Radio in the UK. Spence has performed as a live solo artist in many venues in Bermuda and has even performed for British Royalty.
FACEBOOK | SOUNDCLOUD | YOUTUBE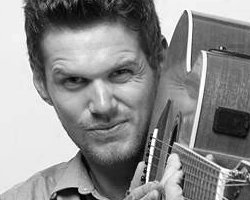 Stephan Hinds
Hindsight is Bermuda's International Trio. Their expertise and experience is evident in their performances. Hindsight's repertoire spans the six decades of music from Jazz to Pop to R&B Soul & Reggae. Their Exciting yet Sophisticated sound blends with many of todays fine Supper Clubs, Lounges, or Banquets and Gala Events. For a musical experience of Atlantic Soul with a Caribbean Heart Beat, no one does it better than Hindsight! Treat Yourself and plan your next event with Hindsight......."when you are serious about entertainment!" Hindsight 20/20. Hindsight.......where old school lives and your memories come alive!
Contact the Big Chill:
The Unit
Jazz, Soul, Funk, R&B, Neo-Soul, Pop, Hip/Hop and Original music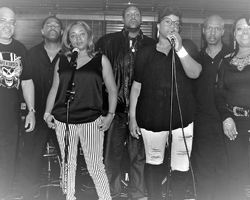 Tony B (The Big Chill)
Tony Brannon's musical odyssey has been a long and winding road, from his first piano lessons to a state-of-the-art recording studio years later, with diversions through school bands, rock and roll tours, and Bermuda's legendary 40 Thieves Club. In 2012 Tony & his partner Michael Freisenbruch created the John Lennon Tribute & Peace Day Concert. TonyB performs with The Big Chill OR as a solo artist on acoustic guitar. Everything from Elvis, The Beatles, Bob Marley, Jimmy Cliff, George Ezra, Eric Clapton, Rolling Stones, UB 40, and much more!
WEBSITE | TONYB & FRIENDS | FACEBOOK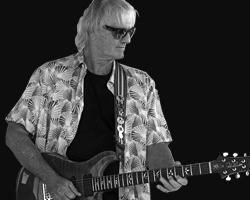 Wendell Shine Hayward – Mr Saxy
Shine, as he is best known, graduated from Berklee in 1980 with a BA in Professional Music. Immediately after graduation, "Shine" traveled with a few other Berkleeites to Peuto Rico to perform for two months. He returned to Bermuda to join the prestigious Ghandi Burgess orchestra at the Southampton Princess Hotel. This gig afforded Shine the opportunity to work with such international acts as: Frankie Avalon, Diahann Carol, Melba Moore, The Drifters, Robert Guilliame and many others. Shine led his own band, 'Shine" Hayward 'N Friends, for ten years.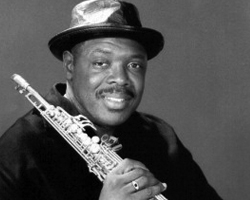 Wayne Davis
Bermudan pianist/vocalist entertainer Wayne Davis draws upon more than twenty-five years of performing experience to deliver a versatile and personable presentation. He is equally comfortable performing in a classic, laid back style with an acoustic grand piano or one that features electronics and a lot of high energy rock 'n roll.
Working Title
Working Title Band knows how to "throw down", whether a concert, conference, formal dinner, wedding or party, they have the musical combination to ignite any event! Formed in 2008, by the late great Laidlaw Fraser-Smith, this vibrant and highly versatile band continues to prove to be nothing less than a crowd-pleaser. With all its members being seasoned musicians filled with diverse and extensive backgrounds, Working Title delivers a wide range of musical genres to fit nearly every occasion.