Artists, Bands & Entertainers
A | B | C | D | E | F | G | H | I | J | K | L | M | N | O | P | Q | R | S | T | U | V | W | X | Y | Z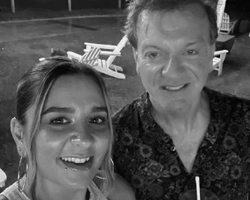 Aimee Bento is a young, energetic female vocalist
who is joined by guitarist Davy Fitzsimmons.
This duo is the perfect match for cocktail parties & special events.
BOOKINGS
Cel: 441-599-8846
Email: dfitz@logic.bm
Andrew Chamberlain
Andrew is a classically trained musician specializing in piano, keyboards and vocals; available Originally from the island of Bermuda, performing has always been an important aspect of his life. Music has taken him around the world and he has enjoyed meeting people from all walks of life. Andrew has had the pleasure of working with many named artist that include Nils Lofgren, Paul Carack, Jeff Golub, George Benson, Billy Paul, as well as opening for many more. He has a varied repertoire of styles from folk/Pop and Rock Reggae Jazz/ Swing Latin. As a vocalist, his style range from Frank Sinatra and Van Morrison up until modern day hits.
BOOKINGS
Contact Andrew here
Anthony Brannon a.k.a TonyB
Music for Memories with TonyB ~ Our Music for Memories with Tony classes can give people with dementia a break from confusion and fear, providing them with relief from pain and helping them to recover lost memories. Join us on Tuesdays and Thursdays at Peace Lutheran Church, South Shore Rd, Paget from 1 to 2pm and take a walk down memory lane with us through acoustic sounds. View PROMO here.
BOOKINGS
Cel: 441-334-8669
Email: tonybrannonbermuda@gmail.com
Arijahknow Live Wires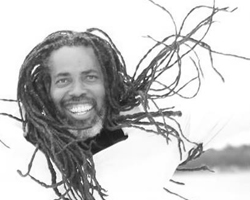 Entertainer, song writer, singer, producer, promoter, actor, and tap dancer.
Roots Rock Reggae
BOOKINGS:
Email: arijahknow@gmail.com
FACEBOOK | INSTAGRAM | YOUTUBE
ISLAND VIBES by Beach Boy TonyB ~ Are you looking for the perfect music for a Beach Party? TonyB - plays the hits from the topics - Jimmy Buffett, Bob Marley, Jimmy Cliff, Shaggy, 3rd World, 10cc, Big Mountain, UB40, Inner Circle, Rupert Holmes.
BOOKINGS
TonyB: 441-334-8669
Email: tonybrannonbermuda@gmail.com
Ben Payne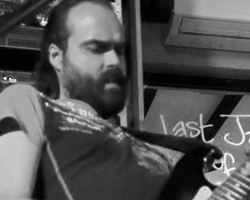 Ben has played in hundreds of working bands across North America ranging from the corporate and wedding realm to big name tribute acts, theater pits, gin soaked ballrooms, packed stadiums, and chicken wing joints. His degree in Music Performance and Composition has trained him to seamlessly switch between jazz, rock, country, pop, classical and more, allowing him work as a busy and sought after freelance musician for the past two decades.
BOOKINGS
Ben: 441-519-4601
Email: btp.entertainment@outlook.com
Chef B is a melodic vocal artist from Bermuda. His sub-tropical upbringing set his foundation and love for music in its many forms. The Bermudian found his love for music at age 12 playing the trombone in several bands, most notably the Warwick Academy Jazz Band alongside his life-long music mentor Kent Hayward, who played horns on tour with Quincy Jones in 2009. Chef's genre-bending style is deeply rooted from his initial instruction and understanding of music theory. Chef B has since found his own unique sound and specializes in melodic hip-hop, pop and R&B. Coupled with exciting cadences and his versatile melodic progressions, Chef's raspy, full bodied voice is extremely recognizable. Chef B is known for mixing his own records with a unique engineer's touch; residing between Orlando, FL and Southampton, Bermuda, his creative freedom is never compromised as he is a self-sufficient recording and mix engineer. Keep an eye out for Bermuda's Chef B in the years to come.
INSTAGRAM | SPOTIFY | SOUNDCLOUD | YOUTUBE | SOLO.TO
Chewstick
The Chewstick Foundation is a leading non-profit cultural arts movement born out of Bermuda in 2003. Dedicated to breaking down social barriers, providing opportunities for storytellers of every medium and committed to being a part of the solution; They use creative programmes, events and initiatives to empower the individual and enrich the community. Chewstick is the frontline of change; attracting the most diverse, inclusive and exciting audience and participants to be found. Support the vibes! respect. freedom. love. truth. Read about Chewstick on RG MAGS
CONTACT
Phone: 441-292-2439
Email: info@chewstick.org
Chris Finsness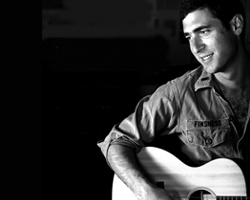 Finny (Chris Finsness) is a Bermudian singer-songwriter/recording artist.
BOOKINGS
Chris: 441-707-3466
Email: finsness.c@gmail.com
FACEBOOK | INSTAGRAM | SOUNDCLOUD
YOUTUBE | SPOTIFY
Collie Buddz
Colin Patrick Harper hails from the tiny island of Bermuda. In the music industry, he is known as the reggae artist Collie Buddz. One of his first major gigs was working with recording star Shaggy on the single "Mad Mad World" from Shaggy's new album at the time entitled Intoxication, which was released in 2007. That was the same year Collie released his self-titled debut album with Sony Music with tracks such as 'Come Around' and 'Blind To You'. The album was a success and well-received by critics. Now with new music being released and a good reputation under his belt, Buddz finds himself playing at some of the biggest reggae music festivals all across the world such as, Reggae Rise Up, One Love New Zealand, and California Roots Music Festival At the end of the decade, Buddz started his own record label called Harper Digital. In 2011, he would release his second album entitled Playback followed shortly with the Blue Dreamz EP. Buddz would then go on to release his next album 'Good Life' fully independently through Harper Digital with features from the likes of Snoop Dogg, Jody Highroller, and the Bay Area's very own, P-Lo. More recently, he has finished up his fully self produced album 'Hybrid' which came out in the spring of 2019. Hybrid is Collie Buddz's third full-length album. The album is fully produced by Buddz and features two tracks with Russ, as well as tracks with Tech N9ne, B Young, Stonebwoy, Dizzy Wright, and Johnny Cosmic. Available for Special Events.
BOOKINGS
Management: igor@ineffablemusic.com
WEBSITE | FACEBOOK | INSTAGRAM | SOUNDCLOUD
YOUTUBE | SPOTIFY
Conrad Roach
Conrad Roach is the Lead Teacher of Music at Warwick Academy. He is also the Minister of Music at Vernon Temple AME Church in Southampton. Since moving to Bermuda in 1997 he has been a part of numerous and varied music circles on the island. He has served as the music director for a number of SDA and AME churches in addition to Beulah Tabernacle and New Creation Worship Center. He has performed with the Wall St. Band, Tom Ray Band, the Bermuda Philharmonic, the Bermuda Festival Orchestra, The Daylesford Symphonia, and has opened for numerous international acts such as Babyface, Brian McKnight, Joe, Gladys Knight. He has also performed with The Ojays, The Temptations, Jonathan Butler, Ashford and Simpson, Daryl Coley, Papa San, and others. Mr. Roach holds a Bachelors Degree in Trumpet Performance from Atlantic Union College in South Lancaster Massachusetts. He studied under Richard Given, former principal trumpet of the Boston Classical Orchestra. His other trumpet professors included Earl Rainey of Epic Brass and Dana Hawes. As a music educator, prior to Warwick Academy, Mr. Roach taught for 5 years at Bermuda Institute as the Humanities Department Chair, 8 years at Saltus Grammar School as the brass specialist and orchestra director, and at Cedar Bridge Academy as the Choral Director. He has had the privilege of performing throughout the east coast United States, Michigan, Ohio, Sweden, Czech Republic, Canada, Barbados, St. Kitts, and his homeland Trinidad and Tobago.
BOOKINGS
Conrad: 441-337-3560
Email: conradroach40@gmail.com
Coral Beats
Coral Beats is a all-woman percussion band.
The band has been together for nearly three years and
performed for the Bermuda Triangle Challenge.
Other notable performances have included the Pride Parade,
opening for the Bermuda Festival,
International Women's Day, the Bermuda International Film Festival,
the Queen's birthday celebrations at Government House,
a TED Talk, and numerous conferences and private parties
BOOKINGS
Phone: 441-505-8318
Email: sueriihi@gmail.com
FACEBOOK | INSTAGRAM | YOUTUBE
Top 40's, Jazz, Hip Hop, 90's, Acoustic, Neo-Soul, Dancehall, Afro Beat, Reggae, Soca, Pop, G-Funk, Rock & everything in-between.
BOOKINGS
Cel: 441-504-1240
Email: D.I.A.Bermuda@gmail.com
FACEBOOK | SOUNDCLOUD | YOUTUBE
2nd Division
2nd Division is an R&B/Pop duo which consist of twin brothers Rashaun and Rashae Bean from the island of Bermuda. Rashaun and Rashae were born on March 4, 1997. They grew up with a mother as a vocalist and a father as a pianist and were very much into creating music themselves. The twins started singing professionally by the age of 15 and later throughout their high school years started branching out to other areas such as song writing, beat composition, and mix engineering. After graduating "Cedarbridge Academy" High School, they both attended "Full Sail University" in Winter Park, Florida where Rashaun obtained a Bachelor of Science Degree in Recording Arts, and Rashae with a Bachelor of Science in Music Production. The twins work hand-in-hand together creating their own original songs along with the occasional cover-song as well. They continue to create and release content regularly on YouTube and other major streaming platforms such as Apple Music, iTunes, Spotify, Soundcloud, and TikTok as they slowly grow their fanbase. The twins recently obtained their teaching certification back in 2022 and are currently working as elementary school music teachers while simultaneously creating content for the world to see.
BOOKINGS
Cel: 441-516-9404
Email: Twinsmusic25@gmail.com
YOUTUBE | SPOTIFY | SOUNDCLOUD | TIKTOK | TWITTER
Duo Latino
Duo Latino - Bermuda School of Music artists Johanna Pino Viola and Voice (in Spanish) - Steve Crawford Guitar and voice. Playing music from Latin America - Tangos, Boleros, Sambas & Choros as well as Jazz standards all arranged by the Duo.
BOOKINGS
Cel: 441-518-5100
Email: stevie.strings@gmail.com
Read about them here.
Dos Amigos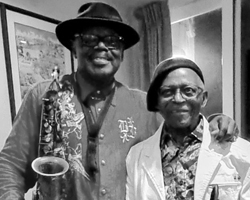 Dos Amigos are really 2 friends with many many years of Professional Music experience between them who share a passion for Cuba and it's culture. Their repertoire is varied and their personalities are easily married to their presentation on stage.
BOOKINGS
Wendell: 441-703-9092
Email: shinehayward@yahoo.com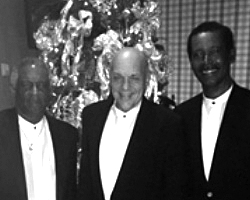 Excluzive performs a variety of tunes from The oldie Goldie's to current tunes.
Read on The Royal Gazette
BOOKINGS
Earl: 441-735-3000
Email: ee_leader@yahoo.com
A simple case of Man+Guitar+Beard=Entertainment! Every week, Gary turns the famous Hog Penny Pub into Bermuda's liveliest and most intimate Music Room. With an open stage and popular songs, everyone who walks through the door can't help but #JoinTheChoir... there's no tracks, no DJ, just #RealLiveMusic!
BOOKINGS
Cel: 441-536-1880
Email: garyfosterskelton@hotmail.com
Gita Blakeney Saltus
Gita Blakeney Saltus, "Bermuda's Lady of Song", delivers an infusion of several genres of music, with jazz at its core. She has been performing professionally both locally and internationally for over 30 years and is well known in the entertainment arena in Bermuda for her unique style and sultry tone. With two critically acclaimed albums, she is a three- time recipient of the Best of Bermuda Award in the category of entertainer, the recipient of 2008 VIP Excellence Award. Some highlights of her musical career, include opening act performances for notable artists, Jonathan Butler, Herbie Mann, Cassandra Wilson, Angie Stone, Chris Botti, Gladys Knight, and the Manhattan Transfer. She has serenaded music legends, Isaac Hayes at the Copacabana in NYC, and notes her most memorable musical experience at the Bermuda Music Festival, when she performed for, and worked with, the legendary Quincy Jones and his Orchestra. It was there that she had the beautiful privilege to sing the iconic "We are the World" with renowned performers, - James Ingram, Patti Austin, Kenny Rogers and Siedah Garrett under the music direction of the acclaimed Greg Phillinganes. Gita was a featured performer and artist development vocal coach at the 2017 America's Cup. Gita actively serves her community in various capacities including her role as Executive Director of Pathways Bermuda, an addiction treatment agency, and proudly serves as the Deputy Chairperson of the Bermuda Festival of the Performing Arts. She remains poised for what the future might bring, and deeply committed to making meaningful contributions to her community and beyond.
BOOKINGS
Cel: 441-534-9882
Email: Gita@flowersbygimi.com
Gombey troupes in Bermuda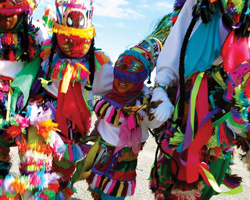 A tradition that began when black slaves were first brought from Africa and the Caribbean, "Gombey" is derived from an African word meaning rhythm. They were originally intended to perform only on Boxing Day (December 26) and New Year's Day – the two days of the year when slaves were given a rest from their labors. Today, Gombey dance on Boxing Day, New Year's Day, as well as other important events such as football matches, at festivals, parades and holidays, at hotels or guest houses and most importantly Good Friday and Harbour Nights (a weekly market held on Wednesday's during the months of April – September).
» Read about the Bermuda International Gombey Festival Weekend
» Check out the Bermuda Gombeys Trackers on Facebook
GOMBEY EVOLUTION TROUPE
For bookings: gombeyevolution@gmail.com
Instagram
Watch them on Youtube
GOMBEY WARRIORS
For bookings: gombeywarriors@hotmail.com
Instagram
Watch them on Youtube
H&H GOMBEYS OF BERMUDA
For bookings: hnhgombeys@gmail.com
Instagram
Watch them on Youtube
PLACES NEW GENERATION GOMBEYS
For bookings: svep468@gmail.com
Instagram
Watch them on Youtube
SMS VILLAGE GOMBEY TROUPE
For bookings: smsvillagegombeys1@gmail.com
Instagram
Watch them on Istagram
WARWICK GOMBEY TROUPE
For bookings: warwickgombeys@gmail.com
Instagram
Watch them on Youtube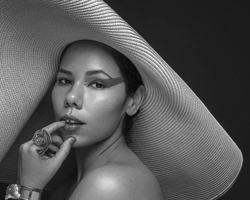 Multi-talented performer hailing from the small island of Bermuda, Hannah Eggen is a singer, songwriter, dancer, musician, and actress, making her debut in 2020. In her early performance days, Hannah earned her spot as lead dancer for The Bermuda Musical and Dramatic Society, and in 2008 she went on to become recognized at Best Performing Artist Island wide. Since her days on Bermuda stages, Hannah has traveled the world as a lead dancer, choreographer, and stage movement coach, while also growing her career as an artist.
BOOKINGS
Hannah: 441-516-2021
Email: hannahl.eggen@gmail.com
WEBSITE | INSTAGRAM | YOUTUBE | SOUNDCLOUD
Heather Nova
With international success from the mid 90s (3 million albums sold, world tours, major festivals, and songs placed in TV and films) singer/songwriter, Heather Nova, now lives back in Bermuda where she grew up. She continues to tour annually in Europe to sold out audiences, and recently released her 11th studio album.
BOOKINGS
Email: heathernovaadmin@icloud.com
WEBSITE | FACEBOOK | INSTAGRAM | YOUTUBE
Hindsight
Hindsight is Bermuda's International Trio. Their expertise and experience is evident in their performances. Hindsight's repertoire spans the six decades of music from Jazz to Pop to R&B Soul & Reggae. Their Exciting yet Sophisticated sound blends with many of todays fine Supper Clubs, Lounges, or Banquets and Gala Events. For a musical experience of Atlantic Soul with a Caribbean Heart Beat, no one does it better than Hindsight! Treat Yourself and plan your next event with Hindsight......."when you are serious about entertainment!" Hindsight 20/20. Hindsight.......where old school lives and your memories come alive!
BOOKINGS:
Cel: 441-799-2225
Email: rockthis@hotmail.com

James is Trinidad born and bred. He was recruited to come to Bda in 1978 to join the Bda. Stealers Steel Band. The band broke up in 1985. He was then asked to join the Esso Steel Band. James played with them until they disbanded in 1989. After that he had played with the New Bda All-Stars Steel band and the Bda Strolers, with whom he had toured extensively for many years. Today, he is mostly a solo performer. Sometimes he has a vocalist with whom he perform on a regular basis. During the pre covid years, James had been privileged to perform at the many various major hotels around the island. Lately, however, he had been playing at the Pompano Beach Club, on Saturday nights starting at 8:30pm, until 10 at the Grotto Bay Resort, and the Bonefish Restaurant in Dockyard.
BOOKINGS:
James: 441-799-5196
Email: jamesmartinez@northrock.bm
Watch him perform on FACEBOOK
Jesse Seymour
Jesse was born into a musical family and got started performing in the church. Once he decided to pursue music more seriously, he set about creating a band of his own to perform with called Fire and Ice. Success followed the singer wherever he went – first by winning the Bermuda Idol competition in 2016, then a year later when he was picked as the frontman for the 4-Forty-1 band at the 35th America's Cup.In 2017 he was signed to be part of the three-piece group, the Big Chill, with Tony Brannon and Felix Tod. Since 2020 he joined Silver City, a new band featuring Ben Payne and Felix Tod.
BOOKINGS
Jesse: 441-707-7711
Email: jseymour200@gmail.com
YOUTUBE | SOUNDCLOUD | SPOTIFY | DEEZER
John Burch
(SOUTHSHORE STUDIO BAND)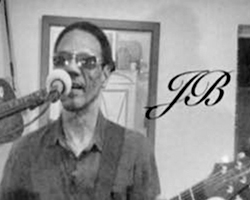 John has played with many popular groups, such as The Watford Bridge, The Invaders, New Life New Sound, and ultimately, The Bermuda Strollers whom he played with for thirty-three years alongside Ted Ming and the boys. After the Strollers stopped performing, John created South Shore Studio, and produced three CDs, Bermuda Island Rock, Just Relax, and I Got to Play My Music. Later he created Slam it and got together with Clevie Outta Sight Simmons and June Caisey and changed the band name to Bermuda Legends. ​ Their performance repertoire includes cocktail music, dance music, show music, reggae, and jazz. They are trying to bring back the sounds of Bermuda to the hotels and venues.​ The Bermuda Legends have played for the seniors at victor Scott School, the Packwood Rest home, and the Serenity Gardens and KEMH for the patients and staff in late January 2021.
BOOKINGS:
John: 441-799-3011
Email: southshorestudio@northrock.bm
Joy T Barnum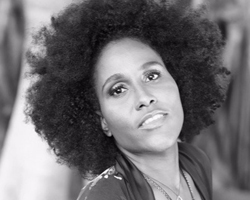 Joy's culturally diverse background is reflected in the range of her musical tastes – from rock to country, gospel, jazz and opera. "I'm in love with sound, honesty, freedom and laughter! Rock? Country? Soul? Opera? Jazz? Dubstep? Gombey Riddims by Derek? Reggae? Bring 'em on!". Joy graduated from Bermuda Institute and attended Oakwood College where she completed a B.M. in Vocal Performance/Pedagogy with Ginger Beasley. She has performed with Kathleen Battle and the Aeolians as well as a rock band in Huntsville Alabama and now with The Channel in Bermuda. After placing in the first Bermuda Idol sponsored by Hott 107.5 Ms. Barnum enjoyed a night of Jazz with Adlev Entertainment and the Toni Barry Quartet and with the Toni Barry Quartet for the Fame Reunion. She has opened for Yolanda Adams, Seal, and Smokey Norful and was privileged to open for Patti La Belle during Bermuda's 2005 Music Festival. Joy has participated with Mathew Joseph and Friends at the Bermuda School of Music's Annual Guitar Festival and was invited to share the stage with the Greenrock-sponsored Heather Nova and Friends Music Festival with her band and Ms. Nova. Performances also include making music for charitable events such as with Gary Burgess for the Bermuda School of Music's Suzuki Violin "Tsunami Relief Concert" and with Milton Repose for the United World College Benefit Concert. She has soloed for the "Spring into the Arts" production hosted by schools within the Department of Education, with The Channel for the Philippine Independence Day and The Center's Annual street Festival. Joy T. Barnum won the 2006 Underground Music Awards Best Female Vocalist category and went on to perform in both the 2006 and 2007 shows as well as graciously host the 2008 show while opening the night with The Channel. She was also nominated in the Cellular One Roc the Mic competition. Check her out on The Bermudians.
BOOKINGS
:
Joy: 441-799-1052
Email:
bvibe2002@yahoo.com
WEBSITE | FACEBOOK | INSTAGRAM | YOUTUBE
Kassie Caines has returned to Bermuda to perform! Growing up in Philadelphia, Kassie was surrounded by music throughout her childhood. She vividly recalls the soundtrack of her youth being filled with Gospel, R&B, Jazz and Reggae music. Kassie is known to inspire and captivate an audience with her remarkable stage presence as well as her natural ability to make a song her own. In 2011, she won the Bermuda Gospel Festival Divine Voices Vocal Competition. As a result, she had the privilege perform a duet with the esteemed First Lady of Gospel, Pastor Shirley Caesar and opened for Gospel music icon Fred Hammond. She was invited to perform at The Premier's Concert and opened for Brian McKnight along with the Wall Street band. Kassie Caines came first to Bermuda's audience attention when she was signed up for the Lennon Bermuda CD. She also performed at the Lennon Bermuda Peace Day concert in 2012 and in 2013. Kassie won the Best of Bermuda Award in 2015 with The Big Chill where she was recruited by Tony Brannon (founder of the band) in 2014.
BOOKINGS:
coming soon

Keith & Tony
World class percussionist Keith Caisey and TonyB on Vocals/Guitar
team up for a hi energy and visually stimulating music experience.
Available for group bookings !
BOOKINGS:
Tony: 441-334-8669
Email: tonybrannonbermuda@gmail.com
WEBSITE | YOUTUBE KEITH | YOUTUBE TONY | KEITH INTERVIEW
Kennel Boys featuring Aimee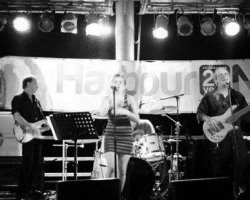 The Kennel Boys are an upbeat party band that will get you on the dance floor and keep you there with nonstop music to please people of all ages and musical tastes. Fronted by a young, energetic female vocalist, Aimee Bento, the band performs a mix of current hits and classic songs that will put the fun back into your party.
BOOKINGS
Cel: 441-599-8846
Email: dfitz@logic.bm
Enjoy live music of Mia and James from Mohawk radio.
This duo play a great selection of music. Mia's alto voice is reminiscent of CHER.
BOOKINGS
Cel: 441-704-1207
Mike Bishop
Mike Bishop Quiz Nights began 12 years ago at the famed Swizzle Inn, Bermuda. This unique quiz night features topics that cover a variety of subjects, entertains between rounds with great music and is popular with all ages.
BOOKINGS
Mike: 441-505-9011
Email: inbda@outlook.com
Mike Hind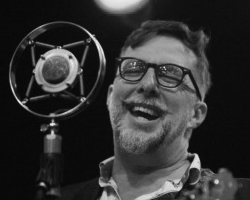 Funny, irreverent and spontaneous, Bermudian ukulele artist Mike Hind, also known by his stage moniker, Uncle Elvis, performs weekly throughout the summer all over the island entertaining crowds with an eclectic range of songs from classic romance tunes to the catchiest pop numbers. He's been known to burst into song at a moment's notice… sometimes in the middle of another song.
BOOKINGS
:
Mike: 441-504-4463
Email:
mikehind@rocketmail.com
WEBSITE | BANDCAMP | FACEBOOK | INSTAGRAM | YOUTUBE | INTERVIEW
Mishka
Mishka is a Bermudian singer songwriter who plays an eclectic mix of acoustic ballads and roots reggae. Mishka's latest album (released September 2022) is titled "This Love". It is a collection of introspective tunes with deep grooves and beautiful harmonies that in many ways reflect the acoustic sound and vibe of his first album. You can hear the title track of the album on both satellite (Sirius XM) and terrestrial (AAA and NPR) radio across the US and is available on all digital streaming platforms. Professionally Mishka began his journey when he was signed to Alan McGee's legendary Creation Records in the UK where he released his eponymously titled album "Mishka". Since leaving Creation Mishka has gone on to record 6 more studio albums and 2 EPs. Every album has enjoyed chart success with five #1 albums on the Billboard Reggae Albums Chart, three #1 albums on the iTunes Reggae Chart. He was also named iTunes Best New Artist in the Singer-Songwriter category. He has also done collaborations with iconic artists Willie Nelson and Jimmy Buffet among others. Mishka has toured in North America, South America, Europe, Japan, Australia and the Caribbean, both as a headline artist and also in support of such artists as The Roots, Floetry, Sly and Robbie, Gregory Isaacs, Donovan Frankenreiter, Xavier Rudd and many more. He has played multiple Festivals including Glastonbury, Fuji Rock, Austin City Limits, SXSW, and Byron Bay Roots and Blues Fest just to name a few. Available for Special Events.
BOOKINGS
:
Management:
heather@hbprnm.com
Or:
alan@hbprnm.com
WEBSITE | INSTAGRAM | FACEBOOK | SPOTIFY | YOUTUBE
Pancho plays for weddings, events, bars and hotels.
BOOKINGS:
Pancho: 441-799-6914
Email: steel_pancho@yahoo.com
Paradise
Paradise is a four piece band that has been performing to the delight of visitors to Bermuda and local fans for over 20 years. The band members all bring a wealth of experience to the unit creating a distinct and versatile sound. The diversity of the band is evidenced in their wide variety of musical styles, including Calypso, Jazz, Top 40, Contemporary, Reggae, Oldies and favorite standards, making them suitable for all age groups. The key to success is longevity and Paradise's consistent record is indeed a testament to their success. In 1996 they joined the convention circuit, becoming a favourite choice of the many corporate and incentive groups that have graced our shores. All of the major hotels, local businesses and even the smaller properties have experienced "Paradise". Should you require our services as a full unit, Trio, Duo or soloist (electric keyboards or acoustic piano) please don't hesitate to consider "PARADISE".
BOOKINGS:
Manager: 441-705-7702
Email: floodcruise@gmail.com
Prestege Duo
Prestege band mainly consists of the Duo combination of Preston Swan and Ed Christopher. Prestege has been playing in the local circuit since 1993, playing at various venues here in Bermuda from local pubs to practically every Hotel in Bermuda. Our appeal has always been energy and versatility, which is reflected in our extensive song list. We also have the unique ability to adapt to any audience and at any function, ensuring that we cater to their needs. In the past 5 years, we have added a saxophone player (Miles Manders) to the band with a saxophone player that adds a different dimension to our presentation and provides us with a unique sound, full of fun and non-stop entertainment. We enjoy displaying our musical talents and our unique style of interacting musically with our audience has made us very popular. We play a variety of music from R & B, Top 40, Motown, 60's, 70's and 80's, Reggae and Island music (Soca/Calypso) We have performed at many engagements, Conventions, Weddings and have opened for many prominent artists such as Peabo Bryson, Lou Rawls, Manhattans, Drifters, Faith Evans, to name a few. We have represented Bermuda with the Department of Tourism in Washington, New York, Boston, Philadelphia and Ireland. We have been nominated twice for "Best Performing Artist" at the Annual V.I.P. Excellence Awards (Preston Swan in 2001 and Ed Christopher in 2004). We were awarded the "Outstanding Artist of the Year 2006" at the Adlev awards. We will travel to any destination overseas that may require our services. Our CD was released in 2006 entitled "Bermuda Twist". Our rates vary depending on the length of time required and the preparation time needed. If you would like to book us for a function, please see contact info below.
BOOKINGS:
Cel: 441-705-4850
Email: info@prestegelive.com or
preston.swan@bhb.bm
Randy Lambert and Tempo play a large selection of songs and styles
from the Spanish flamenco, Reggae,Traditional Calypso,
POP, R&B, Rock, Soca and more.
BOOKINGS
Randy Lambert: 441-335-0205
Email: randy@tempo.bm
Rewind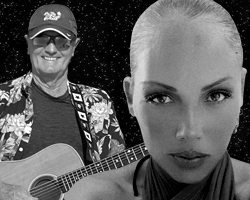 REWIND - music from the 60's 70's 80's 90's 2000's Rock, Pop, Soul, Reggae. This year featuring TonyB on piano and acoustic guitar & the amazing Sarah.
Sarah is a contralto with a big soft spot for the Art of Music. It has always been apart of her journey. From piano lessons and playing the flute, school singing groups, choirs, etc, Sarah has always expressed her musical talents. Singing is her preferred way of expression. Covering some of her favorite artists such as Sade, Anita Baker, Simply Red, Bill Withers, Journey, Macy Gray, Gladys Knight, and Lauren Hill. With her smooth versatile style, Sarah has a way of reminding you that good music transcends genres and feeds the soul. Sarah is releasing an original single in the near future of a song she wrote called "Free Love".
BOOKINGS:
TonyB: 441-334-8669
Email: tonybrannonbermuda@gmail.com
Rivah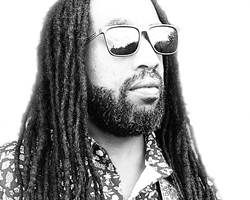 Rivah is a singer, songwriter, and musician. He has been a musician for the past 25+ years performing at various events around the Island. His focus is contemporary reggae, but Rivah can also play a mix of cover songs both current hits and classics. He performed at the America's Cup and in various locations such as Marcus', Crown & Anchor and The Beach Club at Hamilton Princess, The Birdcage, and various concerts throughout the years. Please take a look at Rivah perform on his YouTube channel. Also check out a couple of interviews - Bermuda People & Places with Charles Webb and Backstage with Mr Magic.
BOOKINGS:
Email: rivahmusic@hotmail.com
Robert L. Symons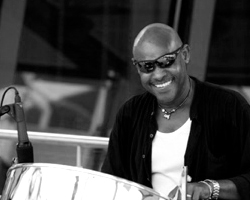 Robert has been in the entertainment industry for over 40 years covering a wide variety of engagements that include hotels, resorts, cruise ships, festivals, the Bermuda international airport, luxury motor yachts, banks, reinsurance companies, international businesses, corporate events, Bermuda tourism and private receptions. He is the cruise ship port guest entertainer in Bermuda partnering with several cruise lines to provide on board steel pan entertainment. His unique brand of steel pan entertainment creates a relaxing ambience and sets the tone to complement any occasion!
BOOKINGS:
Robert: 441-737-6575
Email: robertsymons444@gmail.com
Sarah is a creative voice new to the entertainment scene in Bermuda. Not being confined to a particular genre, Sarah enjoys performing timeless music by artists such as Sade, Brian Adams, Journey, Bill Withers, Dido, Tracy Chapman, Anita Baker, Erykah Badu, Eric Clapton, Amy Winehouse, Elton John, Dua Lipa, Billie Eilish, Natalie Umbruglia, No Doubt, Bob Marley and many more! Singing has always been her favorite pastime. She wrote her 1st song Free Love and has auditioned for The Voice in 2014. In 2022 Sarah joined forces with TonyB singing in several Bermuda resorts and at private functions.
BOOKINGS:
Sarah: 441-517-7029
Email: goldeneggen@gmail.com
Savanna D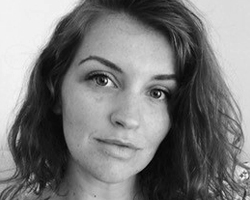 I am a Bermuda based vocalist and I play the ukulele - available for hire! I have created a set list of acoustic R&B, Pop and Classic covers that provides a relaxed, soulful and fun accompaniment to any event. Feel free to contact me for rates & availability, if interested! Check my Instagram here.
BOOKINGS:
Savanna: 441-799-0491
Email: savyvocals@gmail.com
Saviour Messina
European pianist Saviour Messina quietly renders arrangements
of songs from throughout the 20th.
BOOKINGS:
Email: saviourmessina@gmail.com
Silver City
Silver City: Jesse Seymour / Dj Felix / Ben Payne.
Named after Somerset's legendary team, Silver City are Bermuda's newest band.
BOOKINGS:
Silver City: 441-732-1451
Email: btp.entertainment@outlook.com
FACEBOOK | INSTAGRAM | SOUNDCLOUD | YOUTUBE
Spence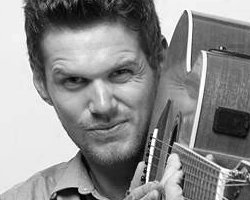 Spence is a Bermudian singer, songwriter and producer who has written and produced over 30 songs, some of which have played on the BBC Radio in the UK. Spence has performed as a live solo artist in many venues in Bermuda and has even performed for British Royalty.
BOOKINGS:
Spence: 441-595-1811
Email: Rspencermusic@gmail.com
FACEBOOK | SOUNDCLOUD | YOUTUBE
Stephen Crawford
Stephen Crawford is a guitarist, teacher, performer and guitar instructor at BDA school of music. He is also artist in residence at Rosewood, Hotel Bermuda. He has performed in masterclasses in Scotland, England and the US. His debut concerto was 1998 at St Theresa's Cathedral where he performed the Vivaldi Guitar Concerto in D Major. In 1999 he passed the Advanced Certificate of the ABRSM with Grade A in performance and in 2001 the licentiate of the Royal Schools of Music. He has given concerts in the Scotland, England and Bermuda, notably the Bermuda Festival 2002 in which he performed Rodrigo's Concerto Aranjuez. In 2004 Stephen founded the Bermuda Guitar Festival, which is now in it's sixteenth year.
BOOKINGS:
Steve: 441-518-5100
Email: stevie.strings@gmail.com
String Collective
String Collective is a fresh take on the traditional string quartet. Together Tiffany Fox (Violin), Keisha Brooks (Violin), Jenia Thompson (Cello) and April Maule (Cello) are classically trained musicians who perform stylish, classical and contemporary arrangements with a uniquely Bermudian twist that audience members of all walks of life will enjoy.
BOOKINGS:
Email: stringcollective@gmail.com
INSTAGRAM | WEBSITE | FACEBOOK | YOUTUBE
Bermudian/Japanese performer, creative director and entrepreneur building ventures that bring more joy and clarity to your life. Read on the Royal Gazette.
BOOKINGS:
Email: taylor@taylorrankin.com
The King's Band
Check out " THE KINGS BAND " featuring Arijahknow Live Wires
BOOKINGS:
Email: arijahknow@gmail.com
The Simons Brothers Band
Jonathan, Solomon and Leonardo -"The Simons Brothers Band" - have been a family of performing musicians for more than 10 years, originally from the Island of Bermuda. With a strong influence of Caribbean, US and European music, the band draws from that diversity. Currently residing in Panama mixing the Latin culture with their own style to create timeless music, a mix and fusion of soca, latin, pop, old school, reggae, "Rhythm and blues", "music that sparkles". Please join our family of fans on our journey in music and song. Welcome... and enjoy the show!
BOOKINGS:
Cel: +507 6315-8457
Email: Thesimonsbrothersband@gmail.com
WEBSITE | FACEBOOK | INSTAGRAM
The Wall Street Band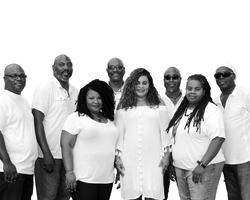 The band was formed for the 2005 Music Festival to back local artists for the three nights, courtesy of Glenn Blakeney. They didn't have a name until the 2008 Music Festival when their bass player, Eugene Tuzo, read out a list of potential band names that he had compiled. He liked the sound of "being backed by WallStreet". Ironically, it was about a month before the stock market crashed. They performed at theThe Bermuda Festival, The Motown Revue and Summer Splash. Read more here.
BOOKINGS:
Email: thewallstreetband@gmail.com
INSTAGRAM | FACEBOOK | YOUTUBE
Tim Rogers
We are adding Tim Rogers to the BE website as you will surely have a most entertaining and informative experience with his bespoke tours of Bermuda. Sign up for an informative and enthused tour on foot by one of Bermuda's leading tour guides, Tim Rogers of Bermuda Lectures & Tours (BLT). Established in 1998, BLT offers small group and private tours island-wide, East to West, inviting you to peel back the dynamic layers of Bermuda's beauty, culture and history. Get to learn more about the how's and why's of Bermuda, from architecture to zoology, and everything in between! A fond traveler himself, Tim offers authentic and enthusiastic experiences that are sure to be educational, thought provoking and comical.
BOOKINGS:
Cel: 441-238-0344
Email: timrogers852@gmail.com
Tino Martinez & Tmq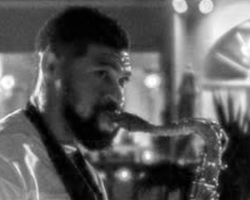 For the past four years Tino has been the frontman of the Tino Martinez Quintet, the jazz band he formed with Dino "Richie" Richol, Raymond George, Torrey Tacklyn and Troy Washington. Prior to that he'd played with several groups, and most recently was a member of DIA. He was nominated and won Bermuda Best Musician in 2022. Tino infuses the culture of jazz back into the Bermuda music scene. Look out for his signature Soul Sessions with the Tino Martinez Quintet, to catch the powerfully smooth sound of his saxophone. Read article on The Royal Gazette.
BOOKINGS:
Tino: 441-705-0410
Email: tinosaxmartinez@gmail.com
Tony B (Rewind)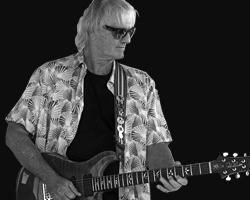 Tony Brannon's musical odyssey has been a long and winding road, from his first piano lessons to a state-of-the-art recording studio years later, with diversions through school bands, rock and roll tours, and Bermuda's legendary 40 Thieves Club. In 2012 Tony & his partner Michael Freisenbruch created the John Lennon Tribute & Peace Day Concert. TonyB performs as a solo artist on acoustic guitar, piano or as part of Rewind with Sarah Golden. Tony plays a huge range of music from Ed Sheeran, Niall Horan, The Killers, Neil Young, Bruce Springsteen, Elvis, The Beatles, Pink Floyd, Oasis, Prince, Queen, Julian Lennon, Billy Joel, Elton John, Jimmy Buffet, Bill Withers, a Bob Marley, Jimmy Cliff, Maxi Priest, George Ezra, Eric Clapton, Otis Redding, Van Morrison, Rolling Stones, UB 40, and much more!
» Check out Tony's original videos + songs on Youtube
BOOKINGS:
TonyB: 441-334-8669
Email: tonybrannonbermuda@gmail.com
WEBSITE | FACEBOOK | INSTAGRAM | YOUTUBE
Tony Bari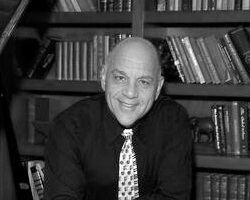 Tony is a professional pianist who performs as a soloist as well as with his band, The Tony Bari Trio. Additionally, Tony is an entertainer, vocalist, master of ceremonies and musical director. Tony is able to perform a wide variety of music from all eras.
BOOKINGS:
Tony Bari: 441-236-1314
Email: tbari@northrock.bm
TRS
Tony Hay on guitar, Ronnie Lopes on drums and Stan Gilbert on bass
BOOKINGS:
Ronnie Lopes: 441- 747-4272
Email: sepol@logic.bm
The Human Gun, World's biggest Celebrity Ridiculous human, serious reggae. UZIMON has proven that his eccentricity, megalomania, abrasive humor and outlandish antics onstage and off, are more than a welcome boon in entertainment, because of his inexorable dedication to capturing the true sound of the dancehall, rub-a-dub, and rocksteady revival. Straight out of his homeland of Bermuda and into the heart of Brooklyn, UZIMON has a reputation for spinning even the most jaded of audiences around in a 180, whipping them up into a Dionysian frenzy anywhere he goes. He has sold out shows at NYC's top venues, international festivals, and continues to build a fan base in the college market and East Coast Reggae scene. He has toured, billed and shared the stage with such international artists as Beres Hammond, Collie Buddz, Ziggy Marley, Maxi Priest, Raekwon, Cam'ron, The Slackers, Rubblebucket, Langhorne Slim, and Milton Henry to name a few. Available for Special Events.
FACEBOOK | INSTAGRAM | YOUTUBE | SPOTIFY
Vernon is a personable, talented pianist.
He'll play and sing a wide range of songs and will test your musical knowledge
with his special brand of "musical trivial pursuit".
BOOKINGS:
Vernon: 441-335-1961
Wendell Shine Hayward – Mr Saxy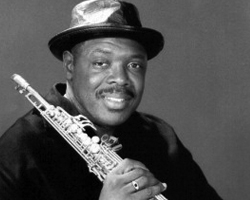 Shine, as he is best known, graduated from Berklee in 1980 with a BA in Professional Music. Immediately after graduation, "Shine" traveled with a few other Berkleeites to Peuto Rico to perform for two months. He returned to Bermuda to join the prestigious Ghandi Burgess orchestra at the Southampton Princess Hotel. This gig afforded Shine the opportunity to work with such international acts as: Frankie Avalon, Diahann Carol, Melba Moore, The Drifters, Robert Guilliame and many others. Shine led his own band, 'Shine" Hayward 'N Friends, for ten years.
BOOKINGS:
Cel: 441-703-9092
Email: shinehayward@yahoo.com
FACEBOOK | YOUTUBE | SOUNDCLOUD
Wayne Davis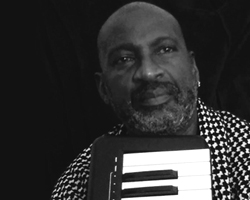 Bermudan pianist/vocalist entertainer Wayne Davis draws upon more than twenty-five years of performing experience to deliver a versatile and personable presentation. He is equally comfortable performing in a classic, laid back style with an acoustic grand piano or one that features electronics and a lot of high energy rock 'n roll.
BOOKINGS:
Wayne: 441-504-8942
Email: waynedavisx@hotmail.com
Working Title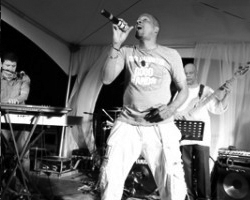 Working Title Band knows how to "throw down", whether a concert, conference, formal dinner, wedding or party, they have the musical combination to ignite any event! Formed in 2008, by the late great Laidlaw Fraser-Smith, this vibrant and highly versatile band continues to prove to be nothing less than a crowd-pleaser. With all its members being seasoned musicians filled with diverse and extensive backgrounds, Working Title delivers a wide range of musical genres to fit nearly every occasion.
BOOKINGS
Lamont Robinson: 441-516-0281
Email: workingtitlebermuda@gmail.com