Bermuda Entertainment History

The 40 Thieves Club
1962 - 1988
The Legendary, History making, Soul shaking, Calypso rockin', College Week Boppin' - 40 Thieves Club !
The 40 Thieves Club opened on March 3rd 1962 in Bermuda as an upscale nightclub that brought in many of the big named stars (some of whom were just starting out) such as Aretha Franklin, Dionne Warwick, Cilla Black, Tom Jones, The Drifters, and Ben E. King. Located on the second floor of the building between what is now Docksiders and the Courts, it consisted of a very large room filled with cocktail tables and seating, bar, dance floor and stage. Its perimeter walls were painted in beautiful Ali Baba-like murals that were exquisite. During the late 1960s and '70s, the Bermuda Strollers entertained the crowd and were often the principal group during College Weeks.
Terry Brannon opened The 40 Thieves Club and his son Tony Brannon operated the club from 1977 and built The New 40 in 1982. In total the club operated for 26 years.

CHECK OUT THESE LINKS!
» Check "Vintage Clubs of the Glory Days" on The Bermudian
» Check "More Things We Miss About Bermuda!" on The Bermudian
» Check out the history of The Forty Thieves written by by Roger Sherratt
» Visit the Forty Thieves Club website
» View the Bermuda Entertainers booklet
» View the Forty Thieves Testimonials booklet
» Read Temptation Recalls Motown Stars Bermuda Visit
» Check out cool footage of the old Bermuda Easter Parade
» Check out King Trott - Calypso Entertainer - at Music Therapy
CLICK ON THE LINKS BELOW TO RELIVE THE FABULOUS
NIGHTS AT THE FORTY THIEVES CLUB!
INTERNATIONAL ARTISTS
GO TO JUKEBOX #1 | GO TO JUKEBOX #3
Abbey Albert Orchestra, Adam Wade, Alan Drake, Andy Newmark & Friends, Anita Bryant, Area Code, Aretha Franklin, Arthur Prysock, Avalanche, B.B. King, Ben E. King, Billy Eckstine, Billy Preston, Blackwater, Brook Benton, Calamity Jayne, Carl Anderson (Jesus Christ Superstar), Cavern, Chuck Jackson, Cilla Black, Clara Ward Gospel Singers featuring Vermettya Royster, Clyde McPhatter, Cody Marshall & Circle of Friends, Crazy Legs, Dakota, Damita Jo, Dave Adams / Glassmoon, Des O'Connor, Desperado, Dionne Warwick, Don Cornell, Duke Ellington, Eartha Kitt, FATE, Ford & Reynolds (regular comics on Ed Sullivan), Freddie & The Dreamers, Gary U.S. Bonds, Gladys Knight & The Pips, Ike & Tina Turner, Inez & Charlie Foxx, Jackie Wilson, Jeff Golub, Jerry Butler, Jill Corey, Jimmy Edwards, Jimmy Smith, Jimmy Tarbuck, John McCurry, John Sebastian, Johnny Nash, King Coleman, King Curtis & The Kingpins, Kirby Stone Four, Lady, Little Anthony & The Imperials, Lonnie Donegan, Louis Armstrong, Lovelace Watkins, Major Lance, Margaret Whiting, Martin St. James, Marvin Gaye, Matt Monro, Maxine Brown, Mel Carter, Mel Torme (Opening Act March 1962), Melba Moore, Mongo Santamaria (Cuba), Nancy Wilson, Natural Scientist, Neil Diamond, Neil Sedaka, Nils Lofgren, Nipsey Russell, Orleans, Paul Carrack, Peaches (Linda Greene) and Herb, Peter Gordeno & The Peter Gordeno Dancers, Phil Flowers, Ramsey Lewis, Ray Gomez, Red Foxx, Richard "Groove" Holmes, Roger Mcguinn, Rolf Harris, Roy Castle, Ruby & The Romantics, Screaming Joe Savage, Shalimar (belly dancer), Shani Wallis, Solomon Burke, Sonny Turner, Stanley Turrentine, Subway, The American Beetles, The Blossoms with Darlene Love, The Bouys, The Burning, The Chordettes, The Drifters, The Five Stairsteps, The Four Lads, The Glass Bottle, The June Taylor Dancers, The Lines, The Maori Volcanics, The Merrymen (Barbados), The Mighty Sparrow, The Platters, The Rockin' Berries, The Sandpebbles (Barbados), The Shirelles, The Temptations (THE ORIGINAL LINEUP), The Toys, Tom Jones, Tommy Hunt, Tommy James & The Shondells, Vernon Best - El Verno del Congo - Limbo, Vision, Vixen, Wilson Pickett, Zippy the Chimpanzee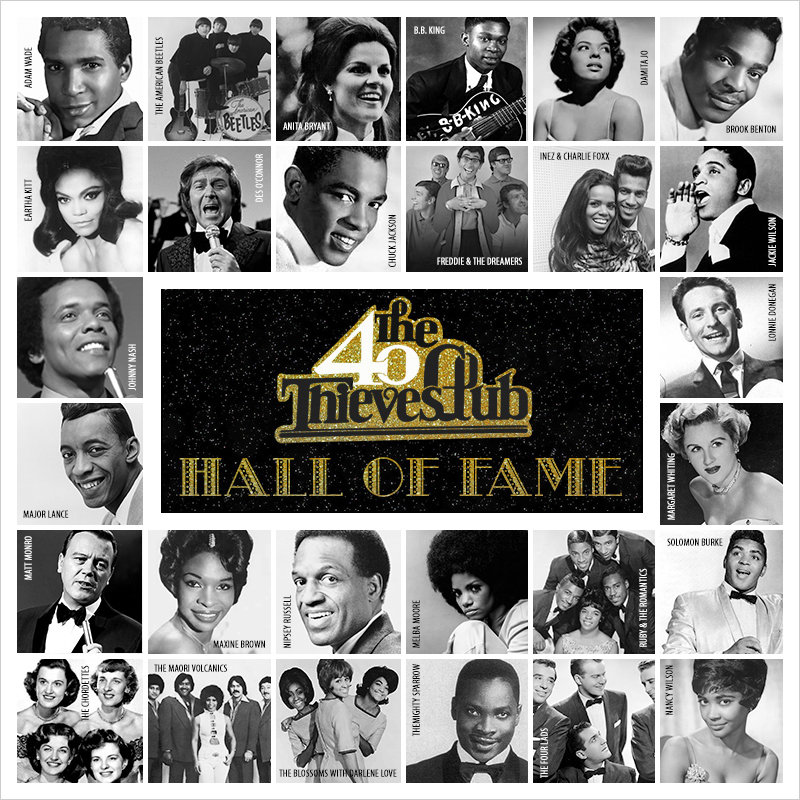 BERMUDIAN ARTISTS
GO TO JUKEBOX #2
Bermuda, Big AL Harris, Big Daddy Gates, Bishop Caines, Brian Butterfield limbo show, Ernie Leader Big Band, Gene & Pinky Steede, Ghandi Burgess Orchestra, Headway, Hubert Smith & The Coral Islanders, Joe "Conchshell" Benjamin, Melvin Dickinson & Fluid, Our Cousin Dead, Point Blank, Promise with Kathy Trowell, Rudy Ford, The Arpeggios, The Bards, The Bermuda Strollers, The Coca Cola Steel Band, The Esso Steel Band, The Gents, The Lance Hayward Trio, The Savages, The Sharx, The Talbot Brothers, The Travellers, The Warren Experience
Legends who graced the stage:
Mel Torme
Abbey Albert Orchestra
Jill Corey
Margaret Whiting
The Chordettes
Don Cornell
King Coleman
The June Taylor Dancers
Gladys Knight & The Pips
Neil Sedaka
Shalimar (belly dancer)
Vernon Best - El Verno del Congo - Limbo
Mongo Santamaria (Cuba)
The Mighty Sparrow (Trinidad)
Nancy Wilson
Billy Eckstine
The Shirelles
Neil Diamond
Wilson Pickett
Marvin Gaye
The Temptations (THE ORIGINAL LINEUP)
Little Anthony & The Imperials
Tommy Hunt
Aretha Franklin
Dionne Warwick
Louis Armstrong
Duke Ellington
Cilla Black
Tom Jones
The Drifters
Ben E. King
The American Beetles
Zippy the Chimpanzee
Jerry Butler
Lonnie Donegan
Peaches (Linda Greene) and Herb
Gary U.S. Bonds
Tommy James & The Shondells
Gary Puckett & The Union Gap
Mel Carter
Jackie Wilson
Ike & Tina Turner
Jimmy Smith
Richard "Groove" Holmes
The Blossoms with Darlene Love
Lovelace Watkins
Arthur Prysock
Clyde McPhatter
Chuck Jackson
Maxine Brown
Melba Moore
The Five Stairsteps
The Four Lads
Carl Anderson (Jesus Christ Superstar)
Brook Benton
Nipsey Russell
Ruby & The Romantics
The Maori Volcanics
The Toys
The Platters
Roy Castle
Des O'Connor
Jimmy Tarbuck
Eartha Kitt
Sonny Turner
B.B. King
King Curtis & The Kingpins
Peter Gordeno & The Peter Gordeno Dancers
Jimmy Edwards
Phil Flowers
Martin St. James
Cody Marshall & Circle of Friends
Screaming Joe Savage
The Glass Bottle
FATE
Avalanche
Calamity Jayne
Crazy Legs
Dakota
Rolf Harris
Adam Wade
Matt Monro
The Merrymen (Barbados)
The Sandpebbles (Barbados)
The Rockin' Berries
Anita Bryant
Damita Jo
Red Foxx
Alan Drake
Ford & Reynolds (regular comics on Ed Sullivan)
Johnny Nash
Shani Wallis
Freddie & The Dreamers
Blackwater
Desperado
Kirby Stone Four
The New 40 Thieves Club
(March 1982 - 1986)
Ramsey Lewis
Stanley Turrentine
Billy Preston (The 5th Beatle)
John Sebastian (Lovin' Spoonful)
Roger McGuinn (The Byrds)
Nils Lofgen (Bruce Springsteen's E Street Band/ Neil Young)
Paul Carrack
Jeff Golub
Orleans
The Bouys
Vixen
Lady
Dave Adams / Glassmoon
Vision
Subway
The Lines
Area Code
Natural Scientist
Cavern
The Burning
Bermuda Bands / Artists
Ted Ming &The Bermuda Strollers
The Lance Hayward Trio
Ghandi Burgess Orchestra
Fluid
BERMUDA
The Sharx
The Savages
The Warren Experience
Hubert Smith & The Coral Islanders
Joe "Conchshell" Benjamin
The Coca Cola Steel Band
The Esso Steel Band
Gene & Pinky Steede
Promise with Kathy Trowell
The Gents
Brian Butterfield limbo show
Rudy Ford
Bishop Caines
Big Daddy Gates
The Talbot Brothers
Point Blank
Headway
Our Cousin Dead
The Bards
The Travellers
Ernie Leader Big Band
Big AL Harris
The Sharx last night at the 40 Thieves Club Bermuda (1986)